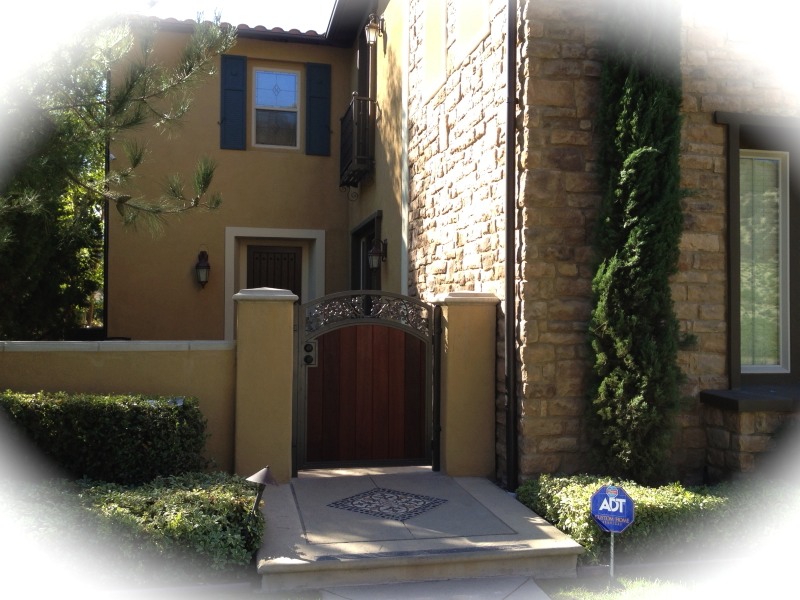 Small Steel Framed Entry Gates can be used to add beauty and a secondary barrier to your home.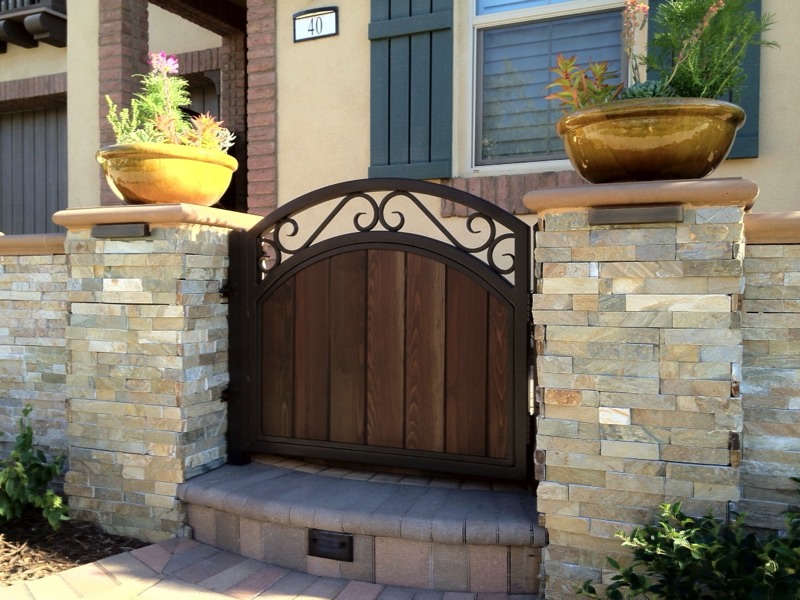 Steel Framed Vinyl Gates can be fabricated to create a Modern appearance to your home.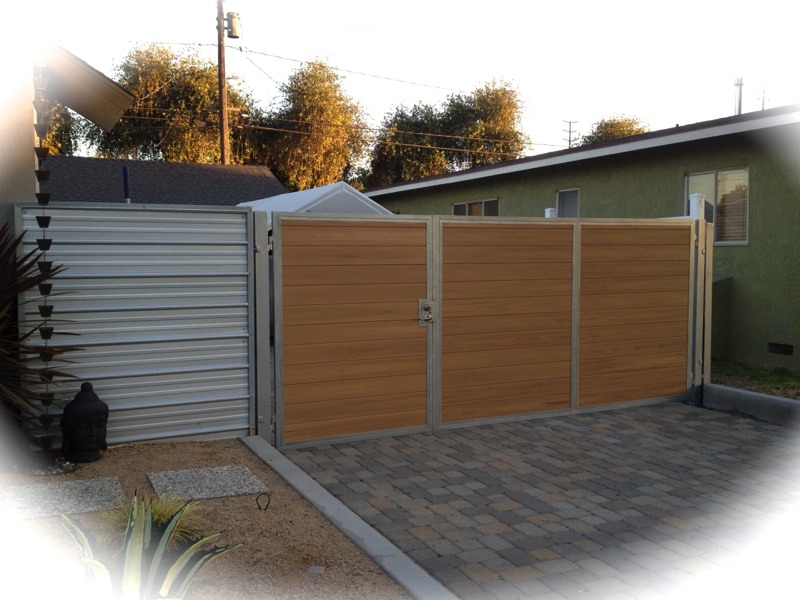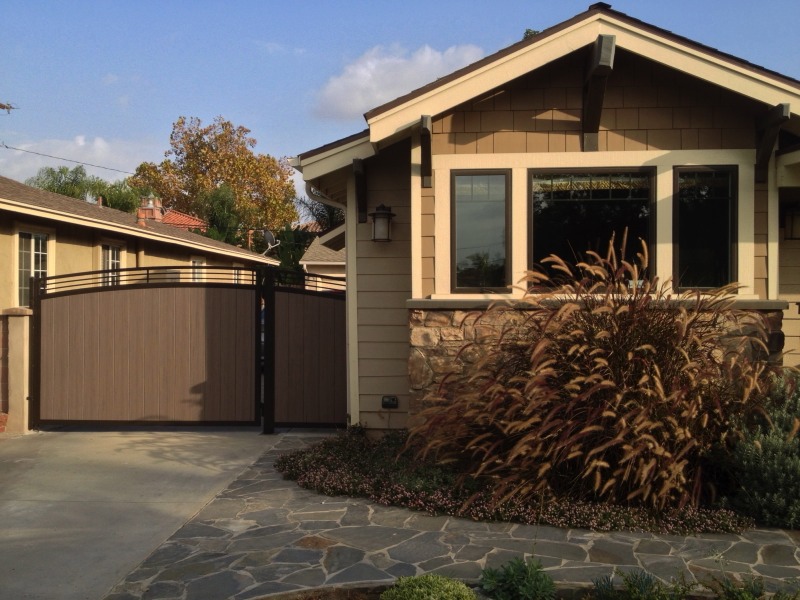 We offer custom Steel Framed Vinyl Courtyard Fencing.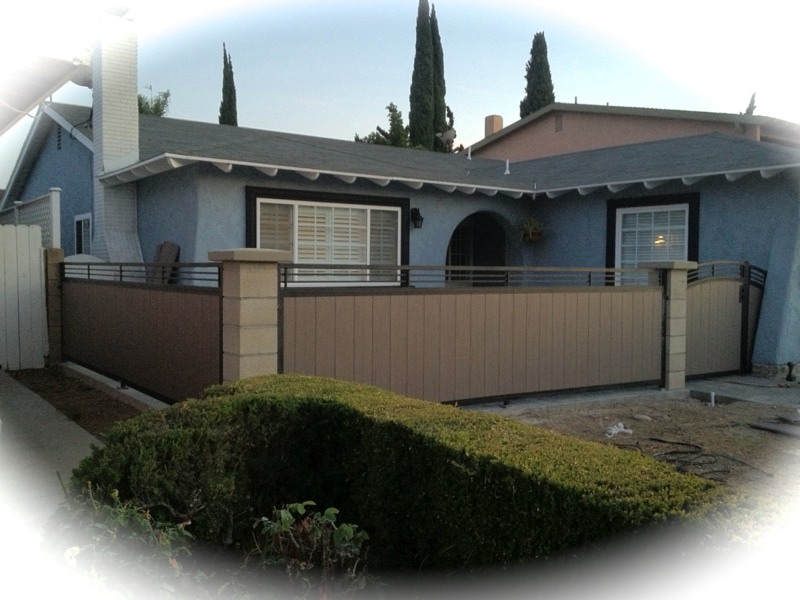 This photo is an example of our Steel Framed Vinyl Gates used to match a customers front entry door.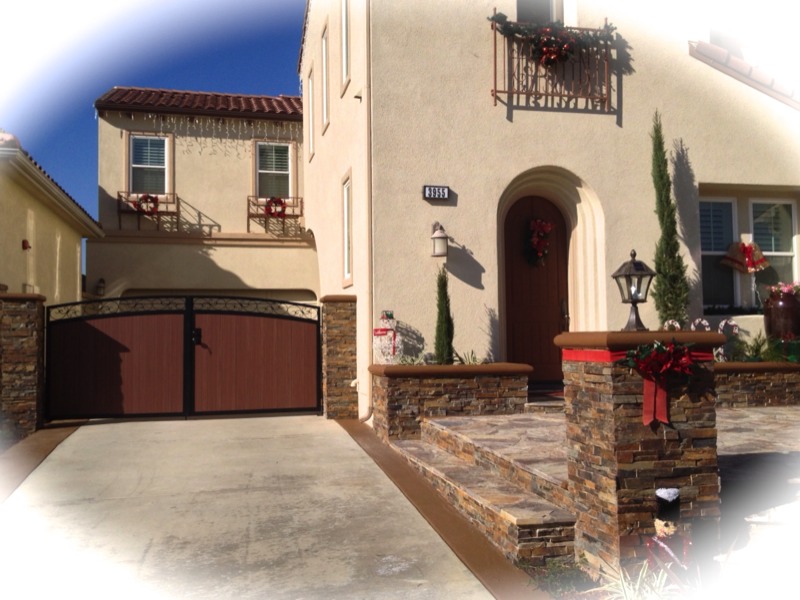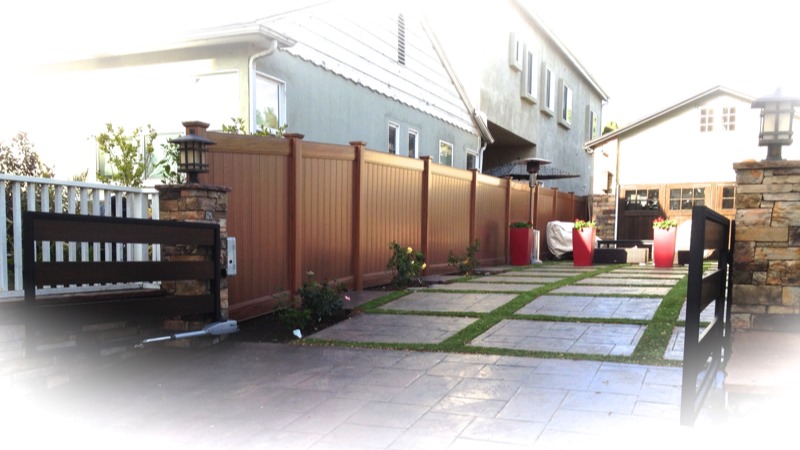 This photograph shows our Steel Framed Wood Gates working nicely with the other materials being used on the project above.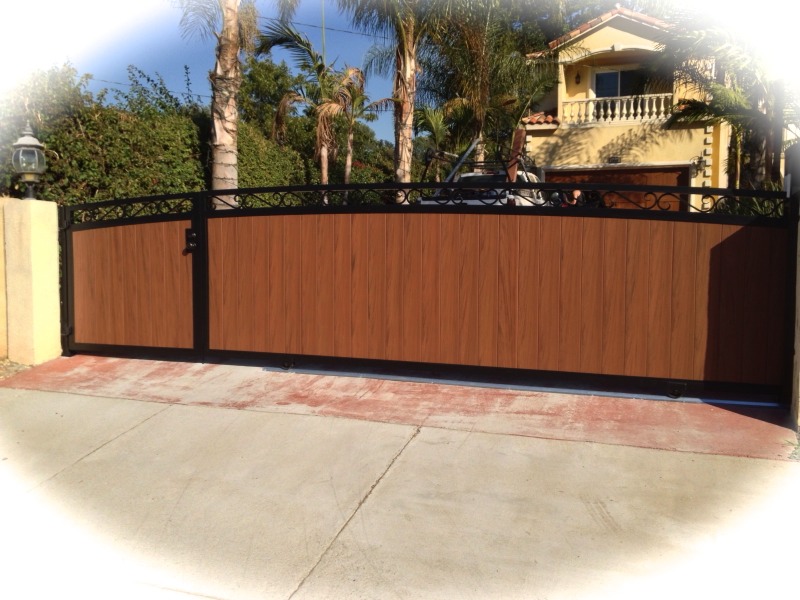 As you can see by the photograph above, we can build Steel Framed Vinyl Gates in any size or design.
Whether it be a walk thru gate or a dual sliding gate, our Steel Framed Vinyl Gates will meet your design needs.